Tweet
Poverty is bad. How's that for over-simplification of a complex issue?
But, poverty's impact is felt even harder by girls. What do I mean? Take a moment to let these tidbits sink in:
Approximately one-quarter of girls in developing countries are not in school. (Cynthia B. Lloyd, ed., Growing Up Global: The Changing Transitions to Adulthood in Developing Countries [Washington, D.C.: National Academies Press, 2005].)
In Nicaragua, 45 percent of girls with no schooling are married before age 18 versus only 16 percent of their educated counterparts. In Mozambique, the figures are 60 percent versus 10; in Senegal, 41 percent versus 6. (International Center for Research on Women, Too Young to Wed: Education & Action Toward Ending Child Marriage, http://www.icrw.org/docs/2006_cmtoolkit/cm_all.pdf [2007].
Medical complications from pregnancy are the leading cause of death among girls ages 15 to 19 worldwide. (United Nations Children's Fund, Equality, Development and Peace, http://www.unicef.org/publications/files/pub_equality_en.pdf [New York: UNICEF, 2000], 19.
75 percent of 15- to 24-year-olds living with HIV in Africa are female, up from 62 percent in 2001. (Global Coalition on Women and AIDS, Keeping the Promise: An Agenda for Action on Women and AIDS, http://data.unaids.org/pub/Booklet/2006/20060530_FS_Keeping_Promise_en.pdf [2006a].)
The total global population of girls ages 10 to 24—already the largest in history—is expected to peak in the next decade. (Ruth Levine et al., Girls Count: A Global Investment & Action Agenda [Washington, D.C.: Center for Global Development, 2008].)
Now, watch this video. Really. Do it before you read more.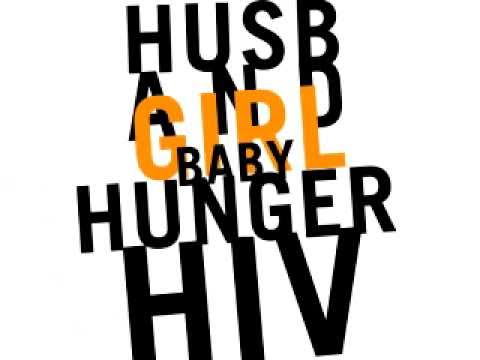 Then, just a couple of more facts to chew on:
An extra year of primary school boosts girls' eventual wages by 10 to 20 percent. An extra year of secondary school: 15 to 25 percent. (George Psacharopoulos and Harry Anthony Patrinos, "Returns to Investment in Education: A Further Update," Policy Research Working Paper 2881 [Washington, D.C.: World Bank, 2002].)
When women and girls earn income, they reinvest 90 percent of it into their families, as compared to only 30 to 40 percent for a man. (Phil Borges, with foreword by Madeleine Albright, Women Empowered: Inspiring Change in the Emerging World [New York: Rizzoli, 2007], 13.)
So what is one person like you or I supposed to do to impact that? The Girl Effect campaign directs us to some great resources, including globalgiving. Globalgiving connects you to more than 450 pre-screened grassroots charity projects around the world. You can feel confident that your money is being put to good use because projects on globalgiving undergo compliance checks to ensure they have a bona fide charitable purpose and meet applicable laws relating to international philanthropy (sort of like giving through United Way). The organization also has some interesting volunteer opportunities for writers, photographers and web developers.
BRAC is "one of the pioneering implementers of the Girl Effect" and an organization nearly as old as myself founded in Bangladesh in 1972. Its focus is on long-term sustainable poverty reduction and BRAC reaches more than 110 million people with their development interventions in Asia and Africa. Their newest project in Uganda and Tanzania provides safe spaces, informal education and micro loans to girls, which will help them lead confident, self-reliant and dignified lives. As little as a $50 donation to BRAC could provide a loan for a girl to start a business of her own, so that was my first contribution today.
Then I contemplated the work of several local bloggers today who are focusing on poverty in Austin – should I be following the Think Global, Act Local style of participation and look for a volunteer opportunity in my home town? Or do I worry less about acts of volunteerism and more about the city's I live here, I give here campaign?
In the end, I think I have to do a little of both. So, I also made a donation to the Capital Area Food Bank where every $5 donated provides $20 worth of nutritious food to Central Texas families; and, I enlisted my own girl to participate in their "Hunger is Unacceptable" meme:
It was a great opportunity to initiate a conversation with her about just what poverty is, but I'm not sure it really sunk into her 6-year-old brain. So, I'm also going to look into some of the volunteer opportunities at Mobile Loaves and Fishes that we can do together to help make it real for her.
Hopefully, it will be the start of our own Girl Effect.

Tweet